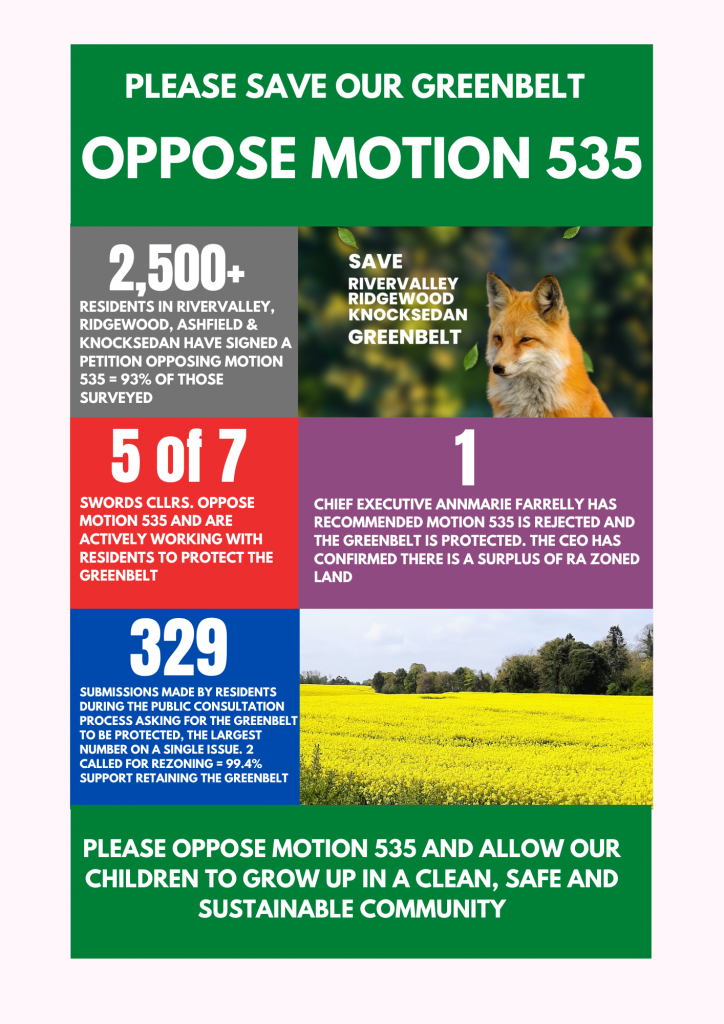 It's expected Motion 535 will be voted on tomorrow, Tuesday 11th.
If passed, we lose the Greenbelt forever.
We're planning to meet outside Fingal County Council, Main Street, Swords, Tuesday 11th at 2 pm. We will have the campaign banner and will be handing out leaflets to the 40 Cllrs. urging them to oppose Motion 535.
Please make a special effort to join us, and ask your friends and family to invest just 1 hour in saving the Greenbelt. Once it's gone, it's gone forever and our community will be left counting the cost. Not just this generation, but generations to come.
All of us, especially our children deserve to grow up in a healthy, safe and sustainable community. Fingal CEO AnnMarie Farrelly has already confirmed there is enough land already zoned residential to cope with anticipated demand. Destroying a vital Greenbelt as the climate change crisis gets worse makes no sense.
If you can make it, please confirm by sending us an email or if you have any questions contact us;
saveswordsgreenbelt@gmail.com