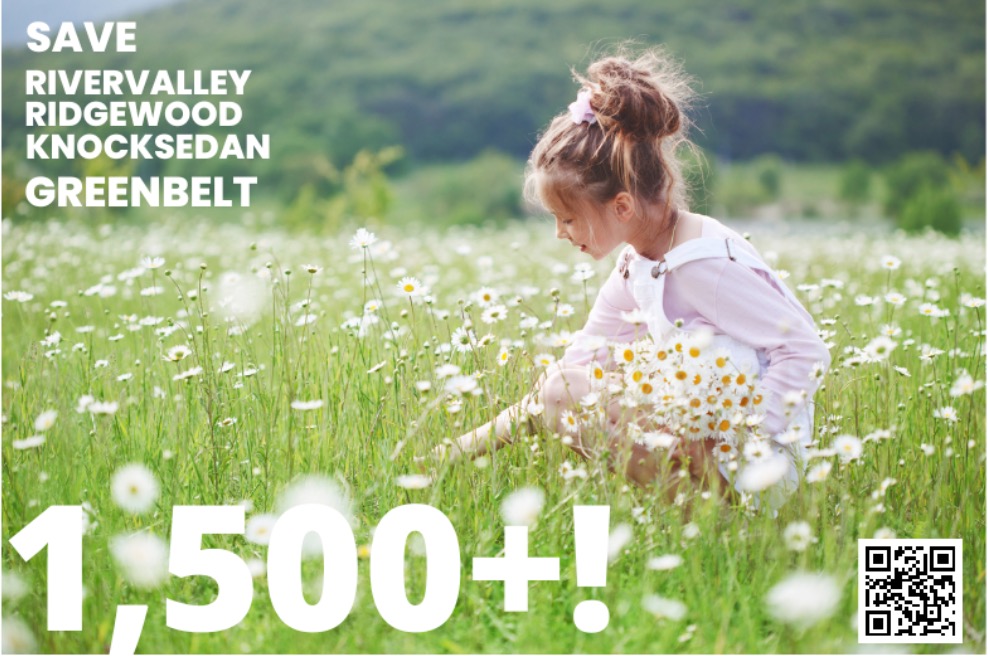 Our petition has passed the 1,500 signature mark! (combined online and door to door).
Thank you to everyone who has taken the time to support the campaign to save and protect the precious Greenbelt.
It's not about us, it's about making sure our children grow up in a clean, healthy and sustainable community. As the climate change crisis gets worse, the Greenbelt will become our first line of defence.
Please continue to share the petition by following the link below or scan the QR code in the photo. Thank you!
https://www.change.org/p/save-swords-greenbelt PS. Please share why you want to save the Greenbelt in the petition comments section